Donuts, something that I really cannot quit even though I should…

Got to know Haritts Donuts & Coffee through a friend's Instagram.
It looked so good that I had to try it.
I am hooked. It was so chewy and each bite was just so heavenly. I would eat a dozen of these but I limit myself.
I love the simple design of the cafe.
I tried to take pictures discreetly
https://www.instagram.com/p/BjrLfoAHHpr/
Below is the fixed menu, items you can get daily.
A great selection of drinks
You can also try other items beside donuts
My recent visit to Tokyo in June, at the other outlet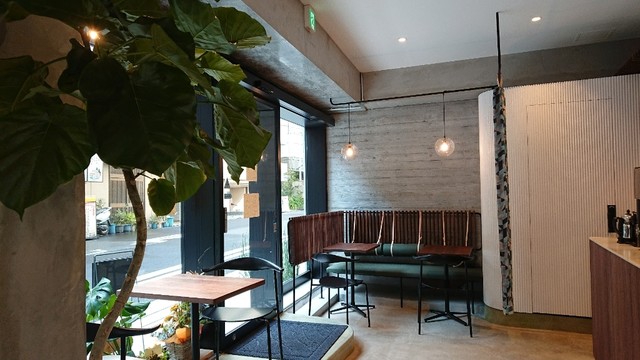 Photo Credit: tabelog.com
They have 2 outlets in Tokyo.
1. 上原店
[水~金曜] 9:30~17:30
[土・祝日] 11:00~17:30
[日曜] 13:00~17:30
[定休日]月曜・火曜
〒151-0064 東京都渋谷区上原1-34-2小伝馬町店
OPENING HOURS: 09:30~17:30 (Wed – Fri), 11:00~17:30 (Sat), 13:00~17:30 (Sun)
(Closed every Monday & Tuesday)
2. 小伝馬町店
[火~土曜] 9:30~17:30
[定休日]日曜・月曜
中央区日本橋大伝馬町9-2 ブラントン大伝馬町1階
OPENING HOURS: 09:30~17:30 (Wed – Sat)
(Closed every Sunday & Monday)
Refer to their website for more details.
They also have outlet in Taiwan and Singapore. I have also tried the Singapore outlet. Tasted the same.
Feel free to drop by when you are in town. You won't regret it.
Till then…