Grew up in Singapore and never experienced typhoon. Hong Kong was on T10 signal last Wednesday.
My good friend told me about typhoon in Hong Kong. How trains will cease operations, supermarkets will be packed with people trying to stock up before the big storm.
The day before Hato, the Hong Kong Observatory has warned about T3 and I rushed to buy food. Called my husband if he would be working the following day and he said I was overreacting… He said he can buy food for me and tomorrow the restaurants will be opened…
This was the queue at Jason's…
I got really pissed off with my husband because I was trying to prepare well just in case of major typhoon. Else, I will be stuck at home with only cereal to eat… I went to 2 supermarkets to get ingredients…
On 23rd August, my husband was working in the office when T3 changed to T8 and escalated to T10 while I was home with my cat.
I kid you not but my building was swaying… I am on the 39th floor and I was thinking if I should grab my cat and run down the stairs instead of taking the lift.
Messaged my husband and he told me his office building was swaying too… So I stayed at home and tried to chill. I screamed a few times when the building moved…
Both Hong Kong & Macau had damages and some people died.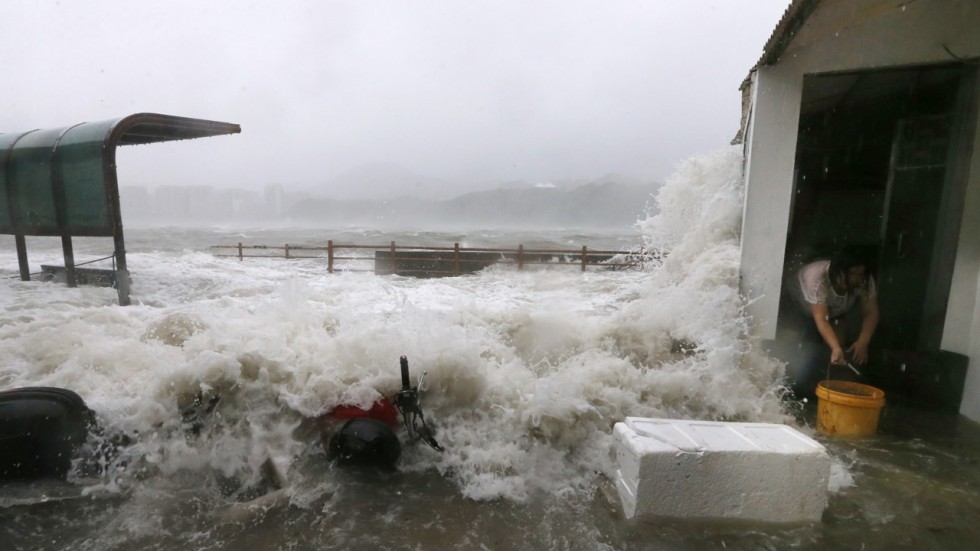 Photo Credit: http://www.scmp.com/
Family & friends messaged to check on me because they saw many scary videos online.
Today, there is another typhoon. We can only stay at home.
Till then…